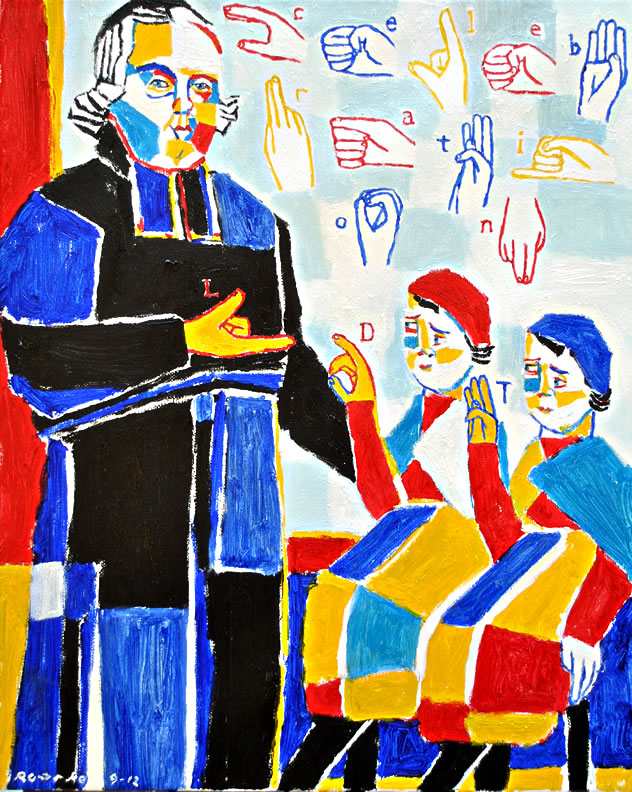 Celebrating Three Hundred 16inch by 20inch oil on canvas SOLD see bigger image.
This painting is about celebrating Abbé Charles Michel de l'Epee's 300th birthday on November 25, 2012.
This painting shows when l'Epee first met the Deaf Twins, his life changed and he realized a new approach had to be done. He developed a new sign language for the Deaf community and Deaf education and founded a first public school for the Deaf, the Institut National des Jeune Sourds-Muets in France 1771. In all, l'Epee established 21 schools for the Deaf. On the painting, shows The Abbé's signes méthodiques. The fingerspelling shown here,
are spelled as C-E-L-E-B-R-A-T-I-O-N as in celebrating his 300th birthday. The Deaf Twins' fingerspelling shows the 'D' as Deaf and 'T' as Twins - The Deaf Twins. l'Epee shows his fingerspelling as in 'L' for his last name.