This painting shows three trees from a timeline of De'VIA. The first tree is The Lone De'VIA, the second trees are from the year 2009 and the third trees are the connection of De'VIA and Surdism that existed in the Second Wave of De'VIA, with the bleeding heart. The images of the trees overlapped each other that makes it interesting.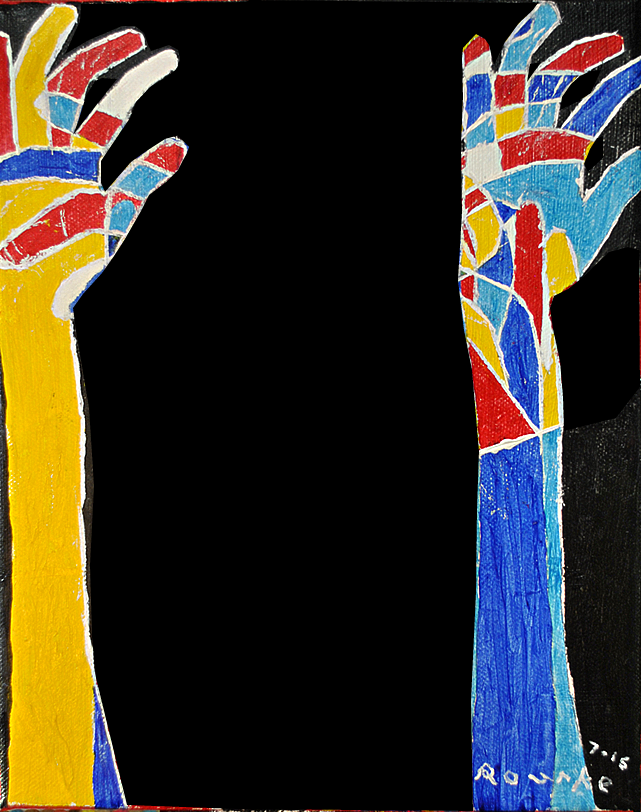 The 2009 Trees. The yellow tree is the De'VIA that started the Second Wave of De'VIA. The Blue, Yellow, Turquoise Tree is the Surdism that started its first Surdism Manifesto without knowing there is already a De'VIA movement existed in 1989. Both trees did not know each other until they met in 2012.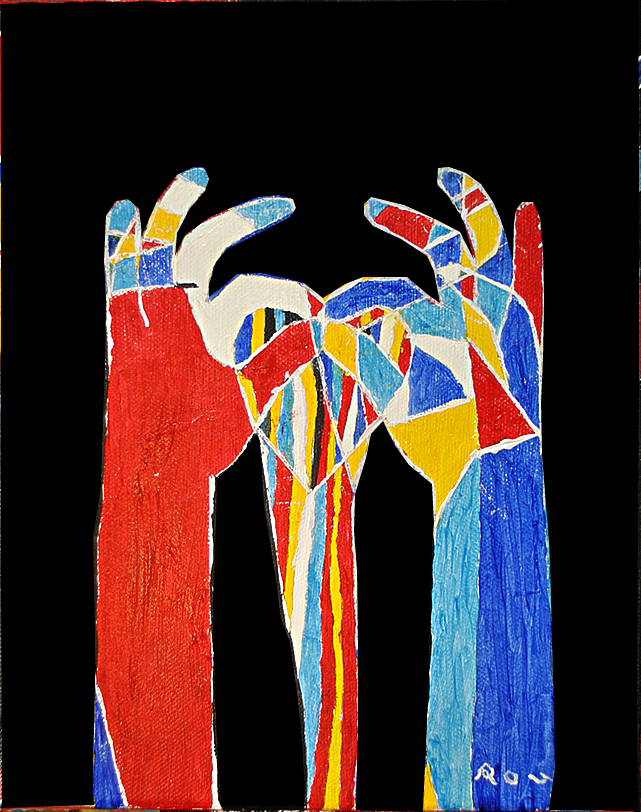 The De'VIA/Surdism Trees with the symbol Infinity. They connect and become the De'VIA/Surdism Tree because ARTivism is where it got started, which involves activism, art i.e. political, and Poetry, ASL LIT, films and Visual Art that show a De'VIA/Surdism themed categories are included. An example, is the 28 Day De'VIA Challenge. These trees are the journey that flow through the timeline starting from 1989 De'VIA movement into today's 2016. So much has happened since 2009. The bleeding heart is the art expression coming from the Deaf experience.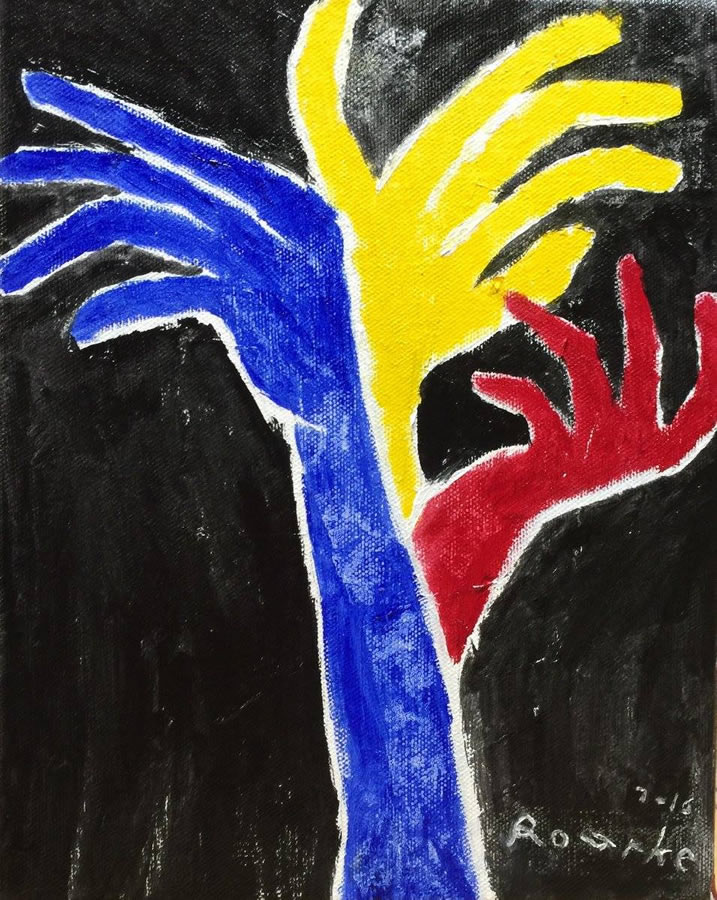 The Lone De'VIA. It was first established in 1989 by nine signatories. Before 2009 came
the Second Wave of De'VIA, the journey was slowly quiet for a long while.