Description about the painting:

This painting is inspired by another painting that I did of "Overcame." This is about a group of diversity Deaf people
of all ages, gather together like a forest and they are being oppressed by audism. They were oppressed by the second wave of oralism. Until the rain came down, they felt freedom and were able to recognize their own identity, their Deafhood journey. Each raindrop becomes a color. The drops on the person changed into colors and the Deaf people found their own happiness. They have overcame their darkness with colors. The focal point on the painting, is the Deaf person with the blue face. This person is the author who wrote the book "Understanding Deaf Culture in Search of Deafhood." Paddy Ladd has inspired many Deaf people around the world, who have found their happiness. See the vlog.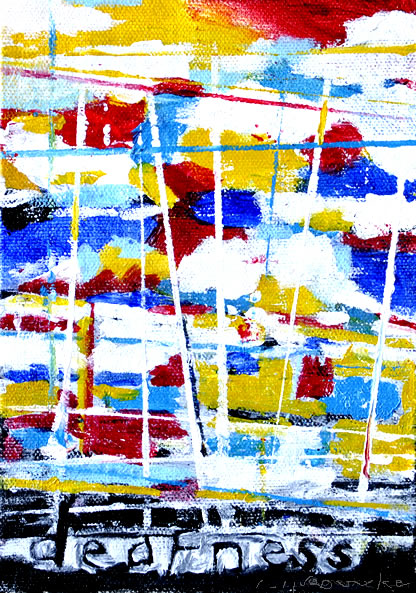 Overcame
size 5x7inch oil on board
SOLD
painted in January 2011