Day 5 of 28 Days in February Project

This painting is inspired by We Came, We Saw, We Conquered painting. While the Deaf people were hand waving, conquering the invasion of Oralism (the blue,black and white soldiers), quiet subtle weeds are starting to grow out. And the Deaf children look behind and saw thorny weeds that are shaped like triangles. Triangle refers to what Alexander Graham Bell was designing a tetrahedral project. Triangle was his favorite shape. The weeds are coming out fast. The Deaf children are pounding the weeds down hard but got impaled. And the sky became dark.
What this painting is about, when the 2010 ICED Congress in Vancouver, BC cancelled out old 1880 resolutions, and the New Era Agreement appeared and Sign Language prevailed, there is a silence killer coming out fast.
The triangle weeds refers to the invasion of Oralism. This is a nightmare for many Deaf people who do not agree that Deaf babies should have cochlear implants.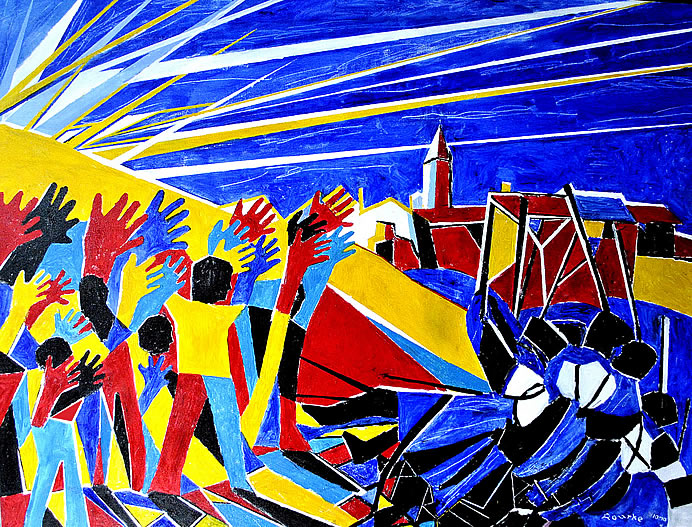 We Came, We Saw, We Conquered