Description about the painting:

The painting shows six different images with photos of Joette Paulone signing "Imagine" and "ASL." The images are overlapped that makes the painting abstract and with a bit of Picasso's style. The primary colours are opposed to each other. The lines breaks the hands more visible.

ImaginASL is a Deaf Theatre in Denver, Colorado. Their mission is to provide opportunities for artists to share and experience art through American Sign Language and Deaf Culture.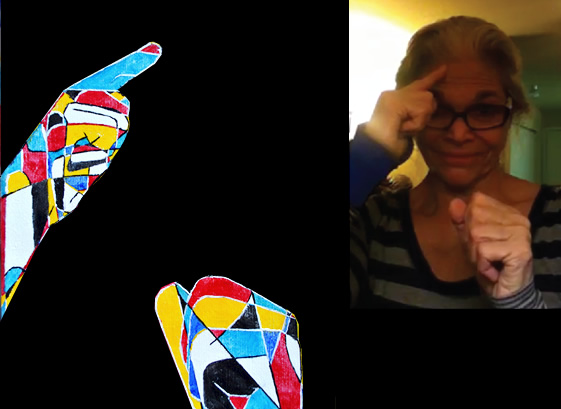 "Imagine"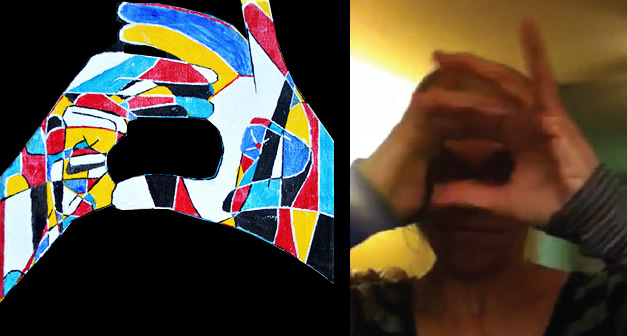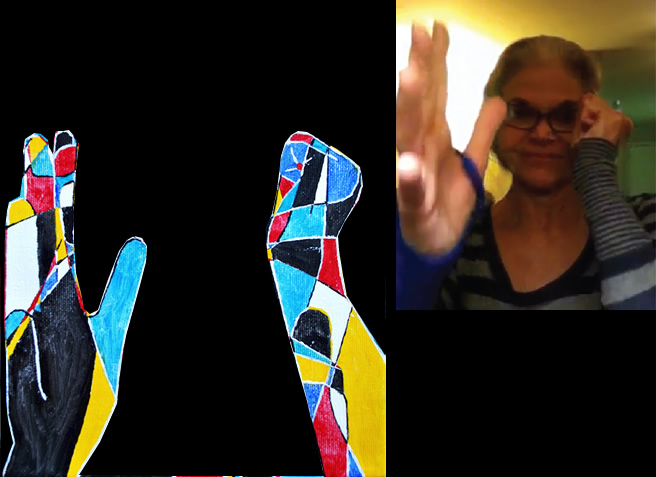 "ASL"