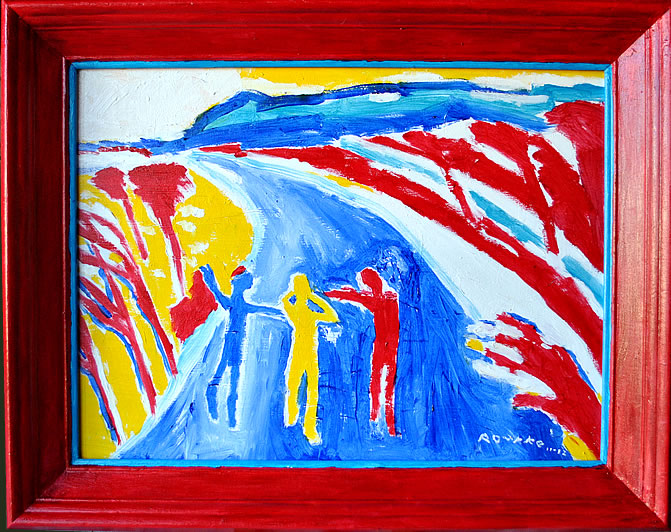 Deaf Space Sidewalk 12 inch by 16 inch oil on masonite with 15 inch by 19 inch frame $225 see bigger image.
This is a rare piece of art that I paint on frames with oil paint. The entire frame front and back is painted.
This painting is about the Deaf friends chatting with each other while walking on wide space sidewalk to give
each other room to express freely. This painting is inspired by Andre Derain's Victoria Embankment 1906.