I am working on a series "Right to Be Deaf," Painting No. 9, "Truths."
This is all fingerpainting with acrylic paint. I poured thick paints onto the canvas, and fingerpainted the entire canvas. This is my way of expressing frustrations where "truths needed to be told." It was my inner frustration where I wanted to see the truths to come out. The "truths" refers to false information about the Deaf culture, our Deaf pride, and our own Deafhood and many many more, where there is no respect. Our Deaf identity has been torn apart so many times. It is time for more truths to be shown where false informations needed to be stopped. Overall, there are more false information than truths.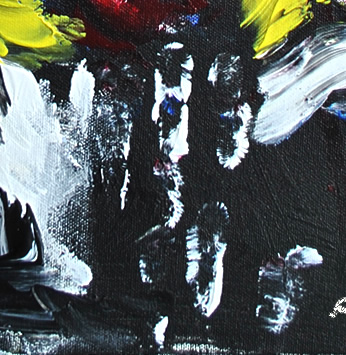 this is my hand where I put a stop and truths needed to be told.