Description about the painting:

This painting will go for the De'VIA Retreat/Gala in Kansas at the Downtown Olathe Art Festival. I will sell this painting there. This painting shows a hand with sunflower where Kansas is the Sunflower state. This is Chuck Baird's eye. Where he was raised and went to Kansas School for the Deaf in Olathe. The Eye Hand represents Deaf Culture Art, highly valued in the Deaf community. This painting is inspired by my original painting called, Chuck Baird .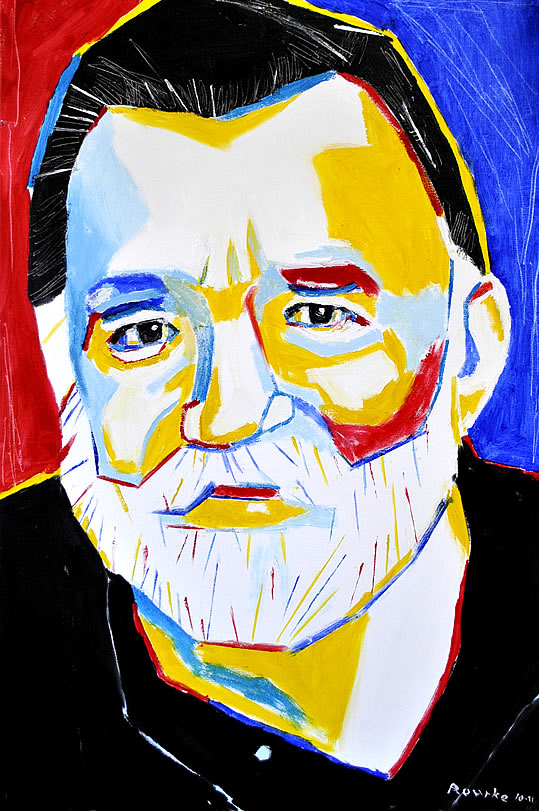 Chuck Baird 20inch by 30inch oil on canvas 2011 SOLD see description.