This painting is the largest canvas I've worked on and it took one month to complete it. Actually it took three years, because I put it aside for too long.

This painting is inspired by Picasso's Guernica. This is about the Second Wave of Milan 1880 that goes back to the time when sign language was banned, until the International Congress on Deaf Education (ICED) was held in Vancouver, Canada in July 2010 and made an announcement, a regret and rejection of the eight resolutions that were passed at the Milan 1880 Congress. It took 130 years to see this has come to an end, especially for the Deaf people in the past had suffered under the oralist regime, did not live to see this.. With this painting, and through five years since 2010, so much had happened in the Deaf society. This painting shows 25 motifs. This is one powerful resistance art. This is about language deprivation, second wave of oralism, Deaf disempowerment where identity has been taken away by capitalism. The Culturally Deaf are struggling to stay survived and constantly fighting back for their rights. Truths to be told must be exposed.
Twelve black flags are shown in the painting on one big triangle, that refers to Bermuda Triangle. The top twelve black flags represents the tribute to honour the first twelve Deaf children who died from complication CI surgeries.
A group of ARTivists went to FDA (Headquarter of Food Drug Administration in Maryland) and placed 12 flags, another twelve flags placed at the Alexander Graham Bell Volta Lab in Washington DC. The other twelve flags were placed at NIH (National Institutes of Health in Maryland). These flags are white instead of black, "invisible." Someday the flags will be placed and the white will be black.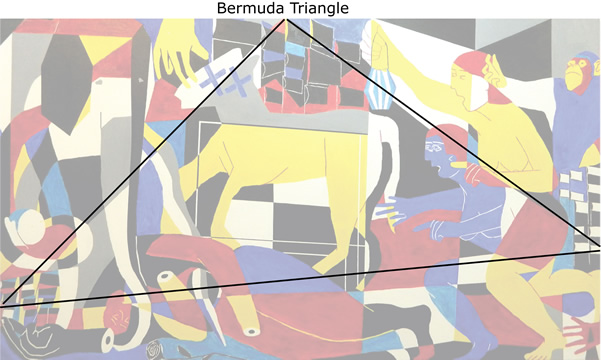 When all three places were met, it becomes a Bermuda Triangle.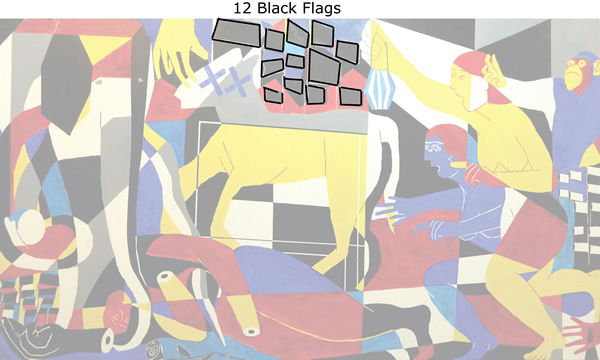 Twelve black flags were placed at FDA.
The twelve black flags were placed at the Volta Lab in Washington DC.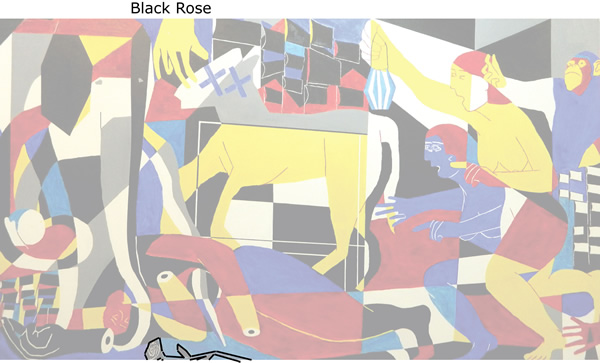 The black rose represents no hope.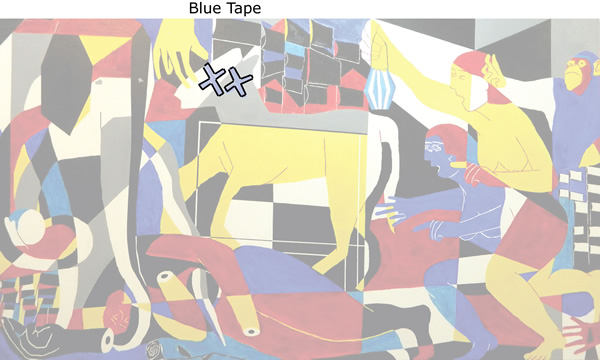 Blue tape refers to AUDISM.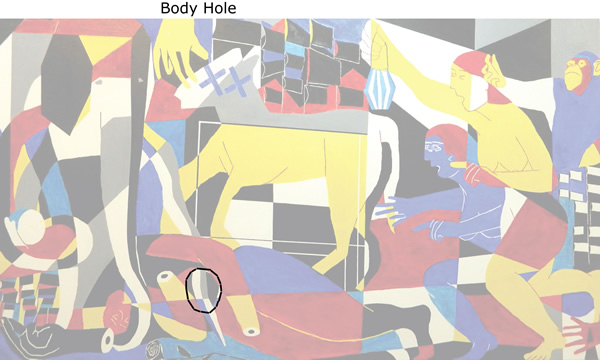 Body hole represents Deaf Disempowerment where identity was taken away.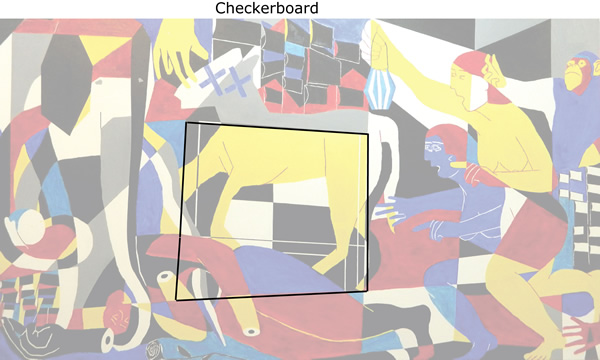 Checkerboard refers to repetition and no changes.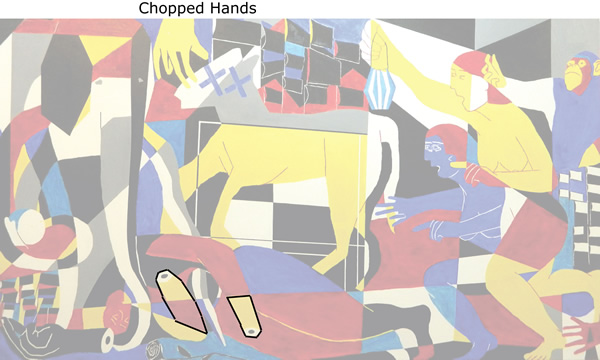 Chopped hands refers to ASL banned.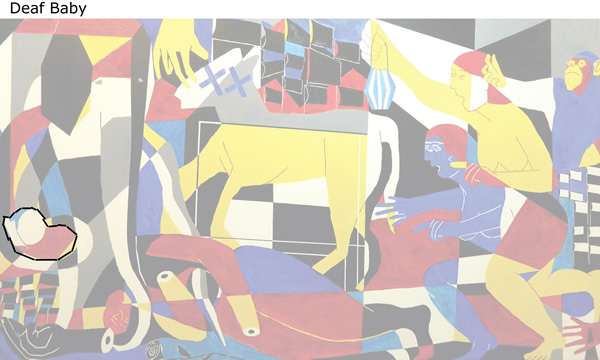 Deaf babies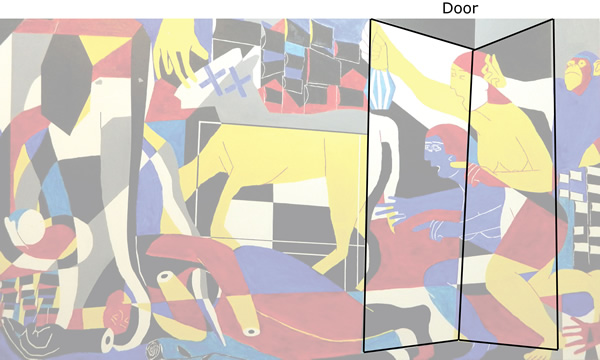 Door refers to seeking out, searching for the truth.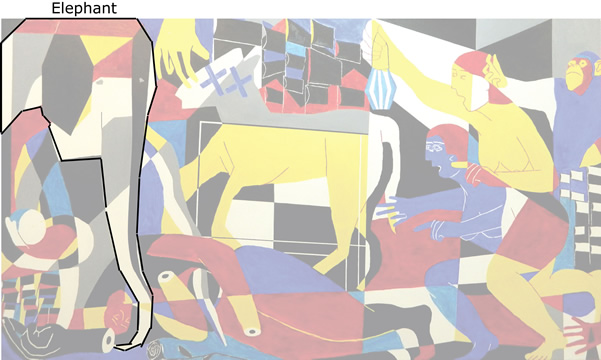 Elephant refers to "Elephant in the Room", the elephant is AGB.
Hand Sun refers to light and hope, it also means Nepal sign as in DEAF.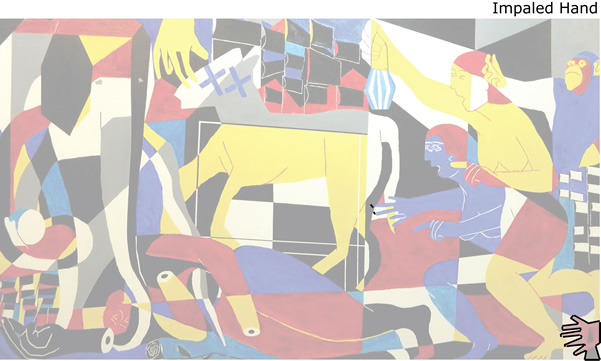 Impaled Hand refers to Oralism invaded.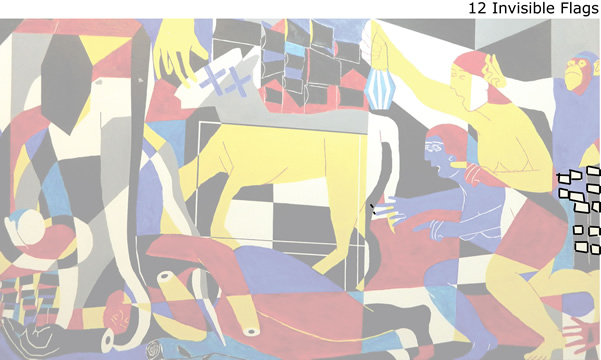 The invisible flags have not been met as of yet. Even though it has, but the goal is yet to be done.
Lantern refers to seeking, searching for the truth to be told.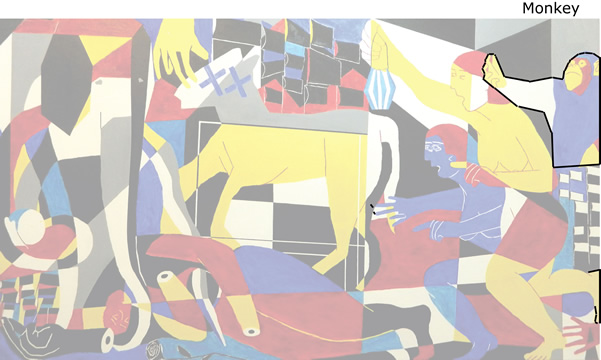 Monkey refers to Social Darwinism. see
http://www.nancyrourke.com/socialdarwinism.htm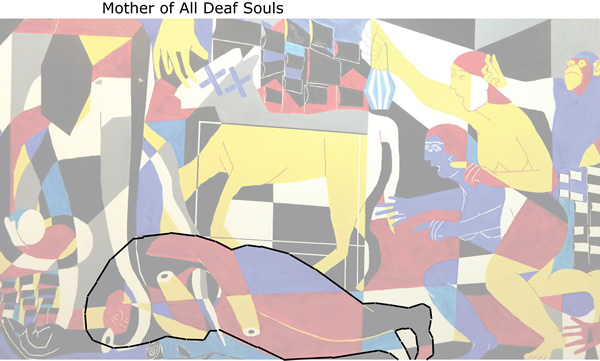 Mother of All Deaf Souls is inspired by David Call, as it refers to Mother cherishes Deaf children and protects the Deaf community.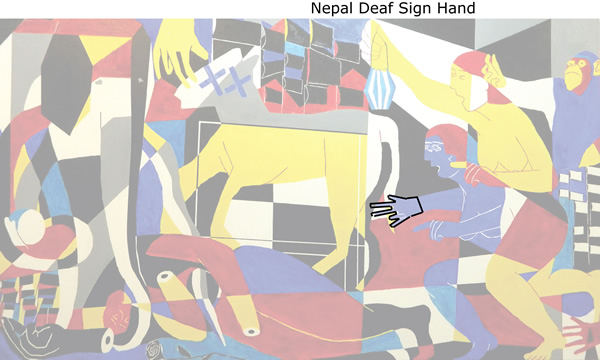 Nepal Hand sign refers to DEAF. There are four senses, smell, taste, feel, see, but no Deaf. So, the fourth sense is taken out.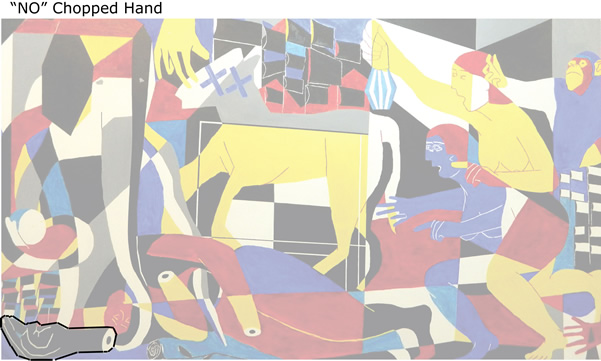 The No hand chopped off, refers to the No to Eugenics.
http://www.nancyrourke.com/noeugenics.htm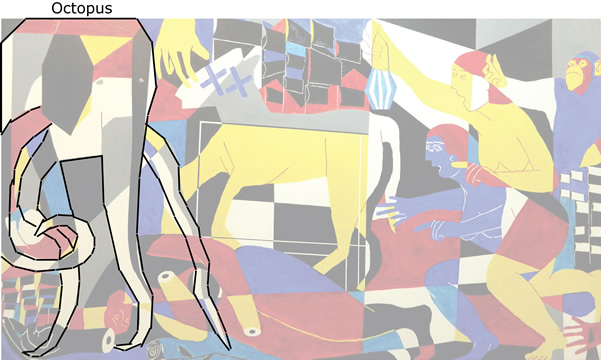 Octopus refers power seizes as capitalism. AGB takes over the Deaf community.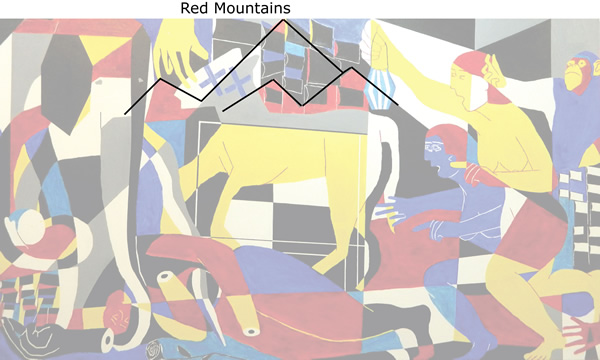 Red mountains refers to Dr. Paddy Ladd's quote.
http://www.nancyrourke.com/theloneasl.htm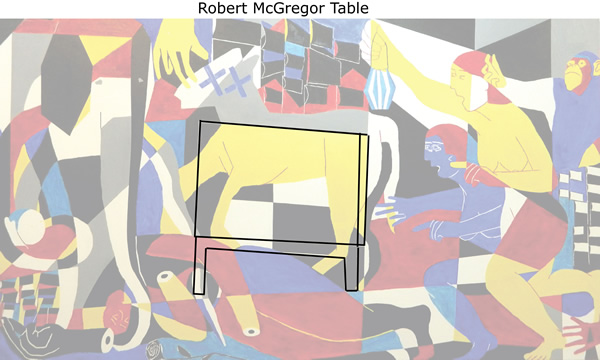 Robert McGregor's Table refers to his quote. see
http://www.nancyrourke.com/milan1880onthetable.htm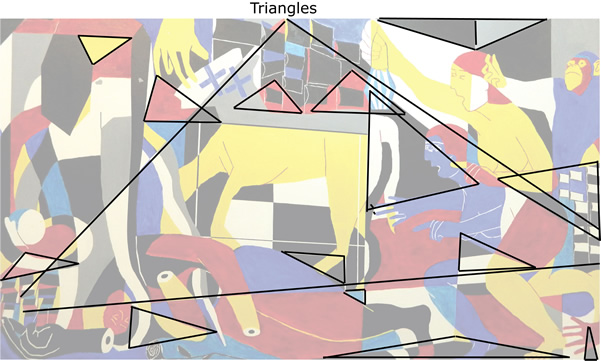 Triangles can be many things. Affirmation and/or Resistance.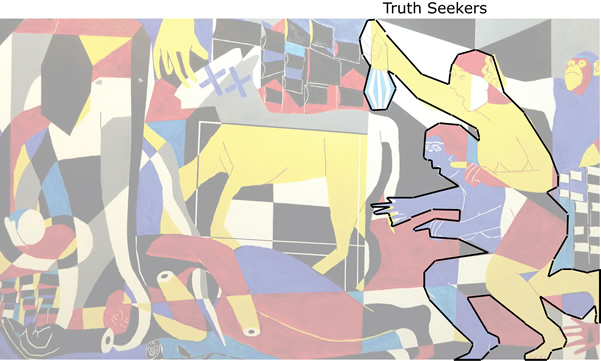 Truthseekers are the Deaf women searching for truth to be told.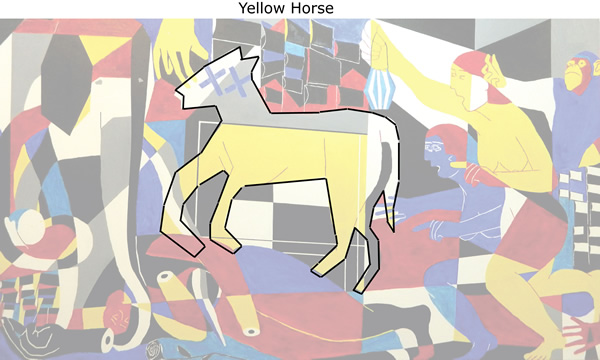 Yellow Horse refers to Deaf people see link:
http://www.nancyrourke.com/agbwhipsdeafhorse.htm