Description about the painting:
This painting is a playing card of Queen of Deaf Hearts, with a big D Deaf and a little d Deaf.
The big D Deaf shows a flower with an eye, meaning 'People of the Eye', and little hearts with A S L as their language and culture. The big D Deaf also means 'Deaf Culture' and has nothing to do with a disability.
The little d Deaf shows a flower with a mouth, meaning to learn to speak and to focus on speech therapy. The red Os and blue Xs are the symbols shown on the audiogram, that refers to dB loss. The hands with the ear refers to focusing on listening, to hear carefully and to improve hearing. The little d Deaf also means 'deafness' as a medical term.
This painting has two hanging wires on back of canvas and can be rotated.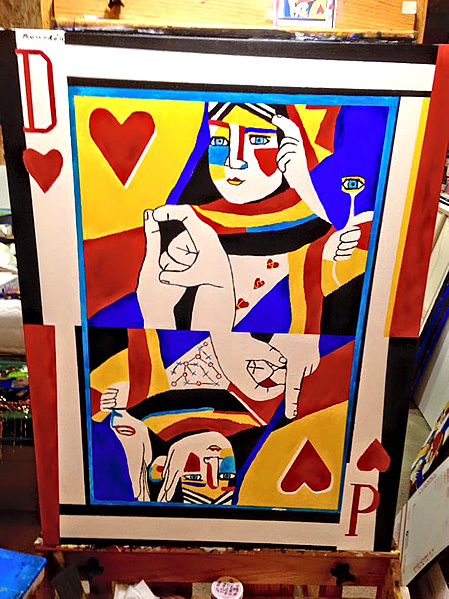 Queen of Deaf Hearts
second version 30x40 oil on canvas
SOLD