Inspired by Chuck Baird's Color. With Chuck Baird's hand in all colour wheel, I use only Rourkeism colour that is
Red, Yellow and Blue. They each have a meaning. Red is empowerment. Yellow is HOPE and light so Deaf people
can see each other and Blue is OPPRESSION. Rourkeism is the name and style of the colours that I use in paintings.
The name "Rourkeism" was given to me as an honour to the style that I use in my own paintings.
When I first saw Chuck's Color, I thought to myself, why not? let's just put three colours there.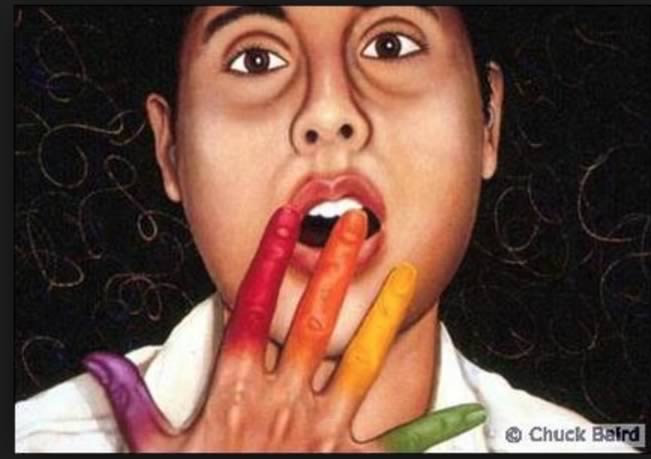 "Color" In courtesy of Chuck Baird Foundation