Description about the painting:
I am working on a series 'Right to Be Deaf', Painting No. 3 'Oralist Child Abuse.' This painting is based on what Oralism is about and what is happening where Deaf children were forced to keep their hands behind backs. This means no American Sign Language allowed. They have headphones where they learn to speak and listen.
In the painting, on their backs, two Deaf boys fingerspelled 'A' for American, 'S' for Sign, and 'L' for Language, as this is part of their Culturally Linguistic Minority. This is their natural way of visual communication. There are two hidden images where the boys are communicating to each other.
This painting is inspired by an old photograph of two Deaf boys in a school.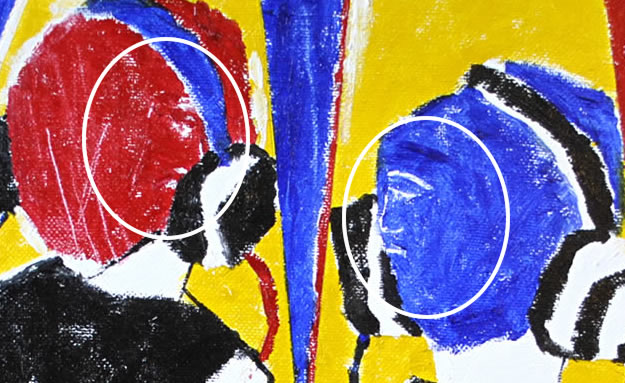 This is the hidden picture in circles of two boys looking at each other as if they were communicating.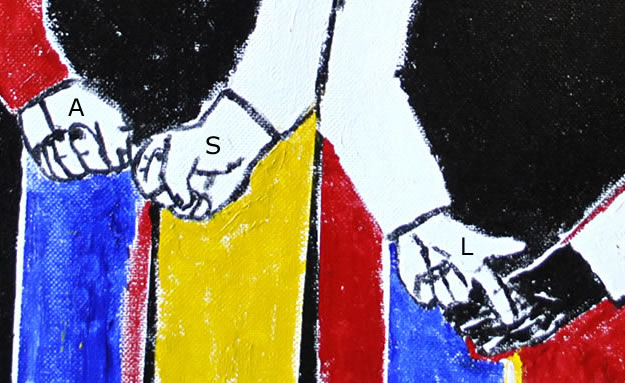 Behind their backs, they are hungry for ASL.