Inspired by Harry Williams' My Hand is Talking. With Harry's right hand talking, and his left hand covers
his mouth, is MUTE POWER. I did a painting of Harry Williams with a permission from his sister, Malinda.
There is his painting (in the upper left corner) in the fuzzy/blurred background. The main focal point,
are the hands.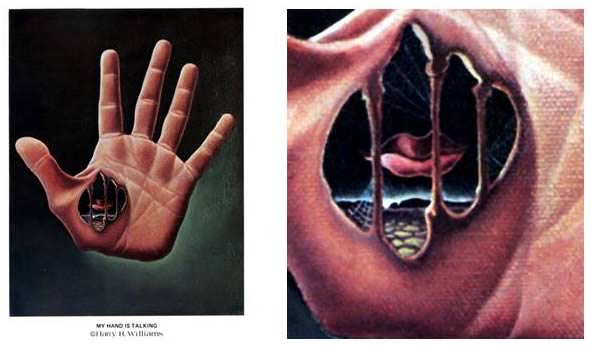 "My Hand is Talking" In courtesy of Malinda Mangrum.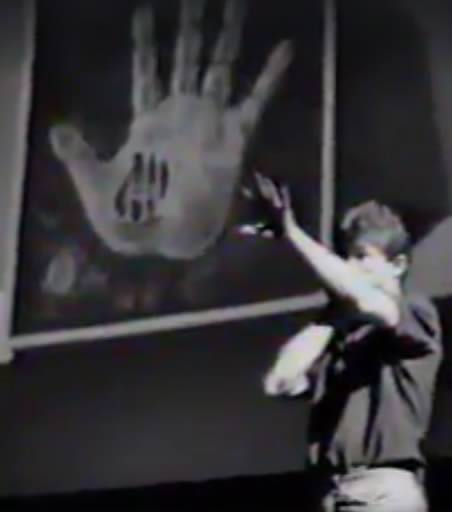 Harry Williams gives sample of Mute Power.