Description about the painting:
This painting is about the Deaf Survivors and I am one of them. They were oppressed by Oralism failure. Alexander Graham Bell (AGB) advocated the oral method in Deaf Education, limiting to lipreading and speech and pushed for a resolution banning sign language. Today, schools, speech therapies and other professionals are still stressing lipreading and speech without sign language. There were many oralist child abuse and now these Deaf Survivors will never forget.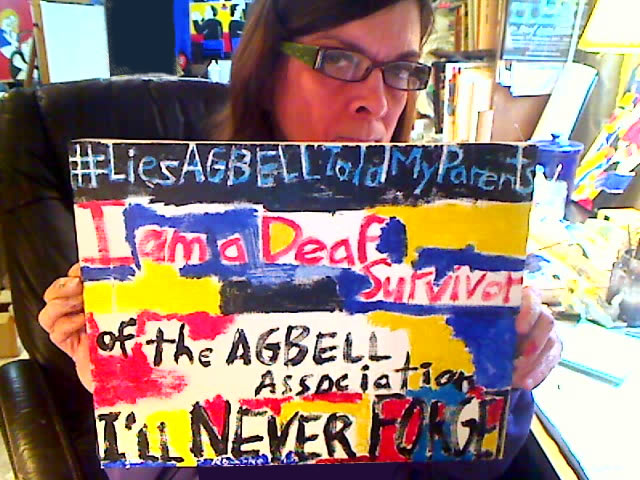 Nancy Rourke and her painting.
There are pictures shown in Maisha's blog with many Deaf Survivors expressing their emotions that they faced in the past. see link: Deaf Survivors of AGBELL Association.