Day 2 of 28 Days
"AGBELLized"
INSTITUTION motif (R)
Topic: ASL in Deaf History

Description:
Many moons ago, a Deaf little girl had her first hearing test inside a soundproof room that almost felt like she is in a solitary confinement or a mental ward. After many trips to a hearing test room, she became AGBELLIZED, a trauma that could not be removed. Everything inside there, has triangle bells. An audiologist behind inside window shows no triangles. Why triangle? http://gizmodo.com/5867489/alexander-graham-bell-does-love-him-some-tetrahedrals/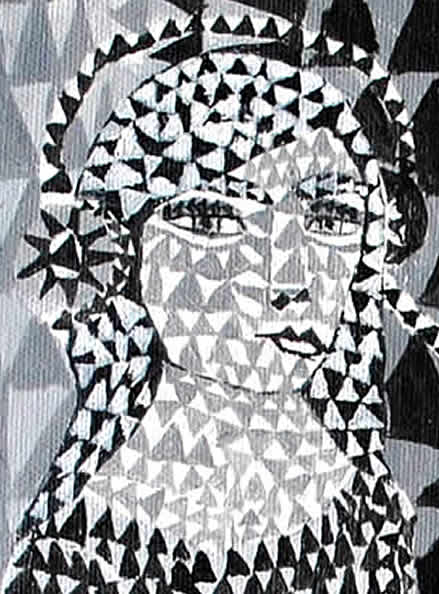 Closeup of all of the triangles on the face and neck.